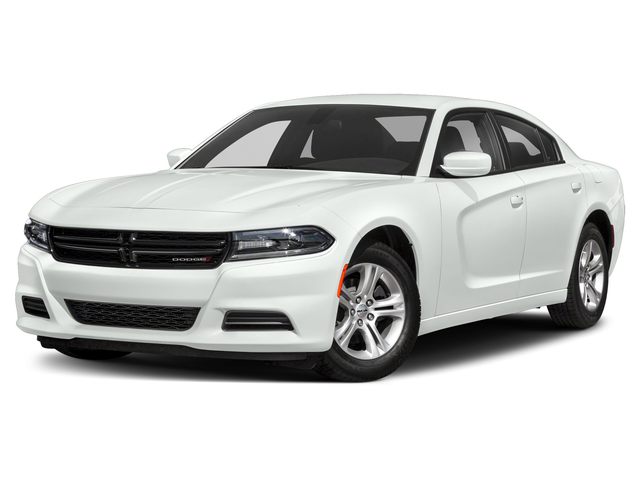 If you're looking for an exciting, sporty car, don't look past the 2019 Chevrolet Camaro in Las Cruces NM and the 2019 Dodge Charger. Not only will the Camaro and the Charger deliver a high level of performance on the street, but they also prove to be capable track machines. A long list of high-tech add-ons adds to the fun. While the Camaro can easily captivate drivers, it has several flaws and falls short of the Charger in many ways. We'll tell you all about it here at Viva Dodge.
The 2019 Dodge Charger in Las Cruces NM offers a supercharged Hellcat edition with several enhanced performance features in addition to exclusive grille, twin air inlets, and exterior paint colors. Camaro has not released a Camaro model that comes close to the caliber of the Dodge Charger Hellcat.
Top 5 Reasons to Choose the 2019 Dodge Charger
1. Powerful Engine Options
If power is your passion, opt to upgrade from a V6 engine to a V8 Hemi engine with the Scat Pack addition. This powerful configuration generates up to 485 hp and 475 lb-ft of torque. With the help of its 6.4-liter engine and 8-speed automatic transmission, Scat Pack models can hit 60 mph in just over 4 seconds. This impressive engine option is just the beginning - the 2019 Dodge Charger is sure to impress in many ways.
2. Hellcat Model
In addition to the V8 Hemi with Scat Pack add-on, Dodge offers a Hellcat model of its Charger, designed to thrill even the most daring. Charger Hellcat models beat out the Scat Pack by hitting 60 mph in as little as 3.7 seconds, putting even the fastest Chevy Camaro to shame. Add in the 707 hp, 650 lb-ft of torque, and adaptive dampening suspension and the Hellcat Model leaves other performance cars in the dust.
3. All-Wheel Drive Option
Drivers in the snow, mountains, or mud will appreciate the available all-wheel drive option in the Dodge Charger. Even the AWD version achieves exceptional fuel economy by switching between RWD and AWD when AWD is not needed.
2019 Chevrolet Camaro in Las Cruces NM: Research
An impressive list of standard features helps make the 2019 Chevrolet Camaro in Las Cruces NM a decent bargain. The Camaro's standard Wi-Fi hot spot is a convenience rarely found in this price class. Meanwhile, an eight-way power-adjustable driver's seat helps you to secure a comfy position behind the wheel. Some of the other standard features include a new touch-screen interface with Apple CarPlay and Android Auto compatibility, an emergency communications system, and adjustable driving modes.
When you compare muscle cars, performance capabilities are a priority. Here, the 2019 Dodge Charger comes out ahead of the 2019 Chevrolet Camaro in Las Cruces NM.
Dodge Charger Specs: The Charger engine kicking off the lineup is a 3.6L V6 that delivers 300 hp via an eight-speed automatic transmission. At the top of the lineup, you'll find a supercharged HEMI SRT Hellcat V8 engine that churns out a whopping 707 hp and 650 lb-ft of torque.
Chevy Camaro Specs: The base 2.0L inline-four engine delivers 275 hp via a six-speed manual transmission. The Camaro bows out in terms of top performance, too, with a supercharged 6.2L V8 that makes 650 hp.
Visit us at Viva Dodge of Las Cruces to see for yourself why we recommend the Dodge Charger over the Chevy Camaro.