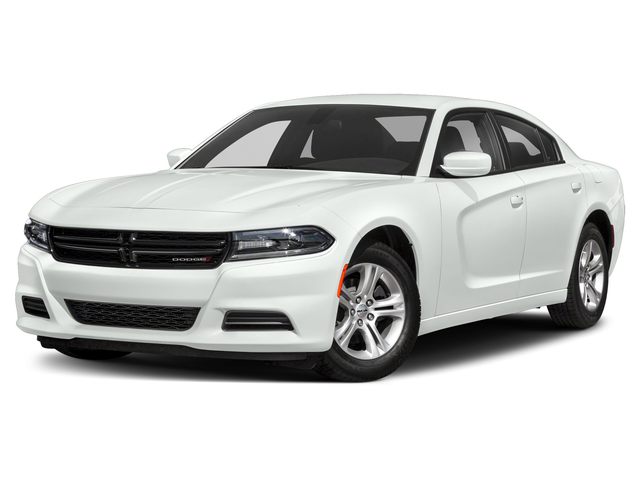 If you're looking for an exciting, sporty car, don't look past the 2019 Chevrolet Camaro in Las Cruces NM and the 2019 Dodge Charger. Not only will the Camaro and the Charger deliver a high level of performance on the street, but they also prove to be capable track machines. A long list of high-tech add-ons adds to the fun. While the Camaro can easily captivate drivers, it has several flaws and falls short of the Charger.
For this model year, the supercharged Hellcat edition of the 2019 Dodge Charger in Las Cruces NM benefits from some extra performance options. Some versions of the 2019 Dodge Charger also come equipped with a new grille that features twin air inlets. A few new paint colors arrive as well.
Top 5 reasons to consider the 2019 Dodge Charger
1. Exciting V-8 Engines
If you desire more excitement on your daily commute, step up to one of the Charger's Hemi V8 engines. The 5.7-liter version pushes out 370 horsepower and 395 pound-feet of torque. Meanwhile, an optional Scat Pack swaps out the 5.7-liter engine for a larger 6.4-liter variant. It develops a thrilling 485 horsepower and 475 pound-feet of torque. An eight-speed automatic transmission helps you get up to speed quickly. Models equipped with the Scat Pack can hit 60 mph in around 4.3 seconds.
2. Beastly Hellcat Model
The 2019 Dodge Charger Hellcat is designed to deliver constant thrills. Its supercharged Hemi engine churns out an intoxicating 707 horsepower and 650 pound-feet of torque. A tested 0-60 time of 3.7 seconds puts the Charger Hellcat among the quickest four-door cars in the world. To ensure the best possible handling, Dodge equips the Hellcat model with an adaptive damping suspension.
3. Available All-Wheel Drive
The 2019 Dodge Charger offers all-wheel drive. This is a huge benefit for the folks who need to travel on snow-packed roads. It provides far better traction than the standard RWD system. Fortunately, the added weight of the AWD system does not drastically reduce fuel economy. When driving in dry weather, an axle-disconnect feature cuts power to the front wheels to save gas.
4. Great for Families
The full-size 2019 Dodge Charger is a great car for families. Everyone will have enough space to stretch their legs. You'll be able to experience the performance of a muscle car without sacrificing any comfort. While passengers sitting in the front can enjoy heated and ventilated seats, folks riding in the back can experience the warmth of heated seats.
5. A Safe Car
Last year, the Dodge Charger received a NHTSA five-star overall safety rating. This means you'll be able to haul your family around with added peace of mind. While forward collision warning helps you to brake for obstacles, blind-spot monitoring makes the task of changing lanes less frightening. Adaptive cruise control is offered as well.
2019 Chevrolet Camaro
An impressive list of standard features helps make the 2019 Chevrolet Camaro in Las Cruces NM a decent bargain. The Camaro's standard Wi-Fi hot spot is a convenience rarely found in this price class. Meanwhile, an eight-way power-adjustable driver's seat helps you to obtain a comfy position behind the wheel. Some of the other standard items include a new touch-screen interface with Apple CarPlay and Android Auto, an emergency communications system, and adjustable driving modes.
When you compare muscle cars, performance capabilities are a priority. Here, the 2019 Dodge Charger comes out ahead of the 2019 Chevrolet Camaro in Las Cruces NM.
Dodge Charger Specs: The Charger engine kicking off the lineup is a 3.6L V6 that delivers 300 hp via an eight-speed automatic transmission. At the top of the lineup, you'll find a supercharged HEMI SRT Hellcat V8 engine that churns out a whopping 707 hp and 650 lb-ft of torque.
Chevy Camaro Specs: The base 2.0L inline-four engine delivers 275 hp via a six-speed manual transmission. The Camaro bows out in terms of top performance, too, with a supercharged 6.2L V8 that makes 650 hp.