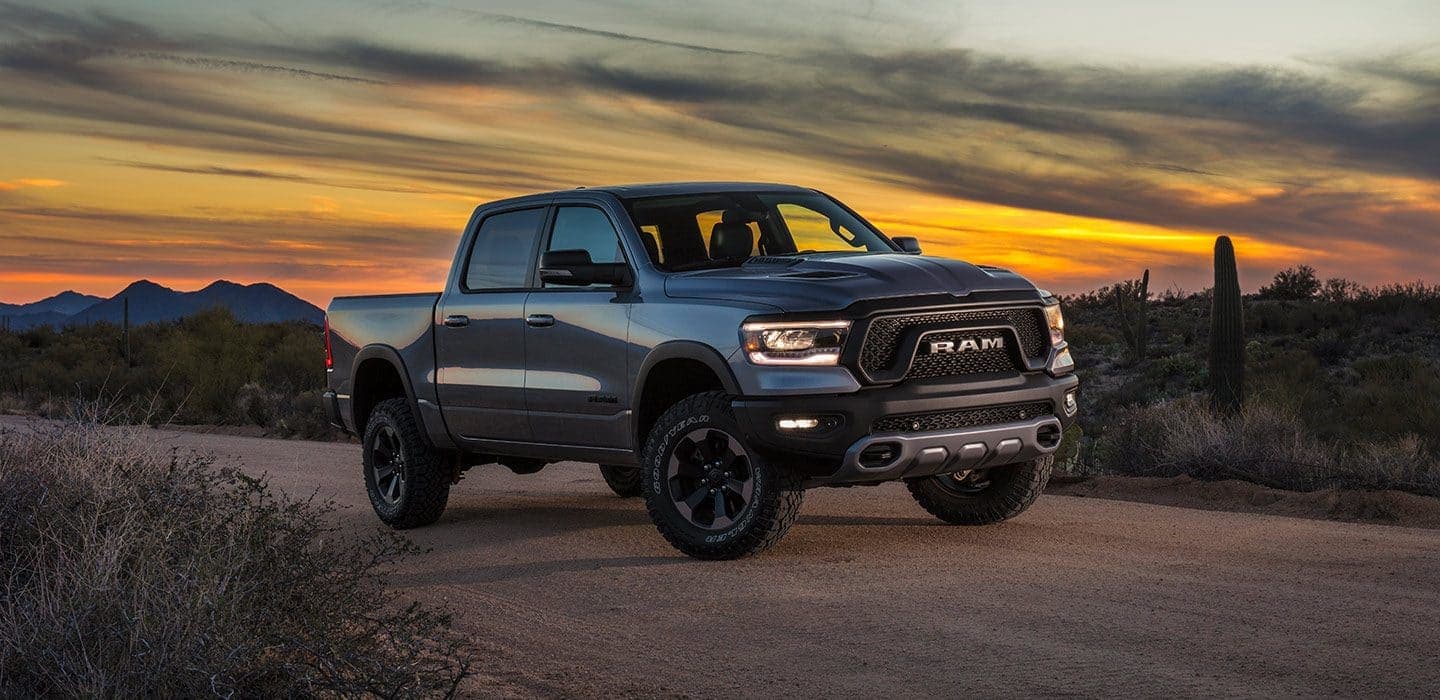 The impressive new 2019 RAM 1500 in Las Cruces NM has set the bar high for full-size pickup trucks. The latest entry in the battle for the first place among upscale pickups is the redesigned 2019 full-size Ram 1500. It is lighter, longer, wider and is engineered to be more durable than its predecessor.
The new model features fresh styling that sheds the truck's former "big rig" look for a more upright appearance that makes a bolder visual statement. But as it turns out, the biggest improvements reside inside the truck's cabin.
Why you should consider buying the 2019 RAM 1500
The 2019 Ram 1500 pickup truck wants to be more than just a trusted hauler. With its roomy, refined interior and its choice of engine options, the 2019 Ram is the most livable full-size pickup on the market today.
A nice feature to look at
While the standard engine is a 3.6-liter V6 that produces 305 horsepower, also available is a 5.7-liter Hemi V8 with a more-willing 395 horsepower. These are comparatively elderly power plants, but they've been modernized with a new 48-volt "eTorque" mild-hybrid system. It both makes them quicker (the system adds up to 90 pound-feet of torque to the V6 and up to 130 pound-feet to the V8) and enables improved gas mileage.
The Ram 1500 in Las Cruces NM is EPA-rated at 20/25 mpg city/highway with the V6 and a still respectable 17/23 mpg with the V8. That's about on par with the standard turbocharged V6 and available V8 engines on the Ford F-150.
All engines are paired to an 8-speed automatic transmission and can send power to the rear wheels or all four via either a part-time or a full-time transfer case. Depending on the options buyers select, the Ram 1500's tow rating is as high as 12,750 pounds.
Comfort & quality
For now, the Ram is offered in extended and crew cab models badged Quad Cab and Crew Cab, respectively. They both offer a quartet of front-hinged doors. Extended cabs deliver acceptable rear seat room, while crew cabs are lavish in row two. Front passengers are treated to an impressive interior with comfortable front seats in either a three-place bench or a two-seat bucket setup with a massive, highly configurable center console.
Styling
The 2019 Ram's front end is dictated more by the wind tunnel than ever. The shoulder created by its fenders is less pronounced than before and the myriad grille options no longer include the distinctive crosshair design. Instead, the Ram is clean, but anonymous. Compared to the 2019 Chevy Silverado, it's cohesive and conservative, which means it will likely age well.
What the Ram forgoes is headline-grabbing materials, for better or worse. Where rivals now offer aluminum or carbon fiber, the Ram is perfectly happy being composed primarily of steel.
Interior design
Ram sets the standard for technology inside. A 5.0-inch infotainment screen is standard, while an 8.4-inch display with Apple CarPlay and Android Auto connectivity is available. Step up to the Laramie and buyers can opt for a hefty 12.0-inch screen mounted vertically that integrates most non-climate functions.
Safety
On the safety front, the
2019 Ram 1500 in Las Cruces NM
offers a slew of gear like automatic emergency braking, adaptive cruise control, blind-spot monitors, and active lane control. No crash tests have been performed on the latest Ram.