Jeep vehicles lead the pack in terms of power, off-road prowess, and an array of features. All the best qualities of the iconic badge are in full display in the 2020 Jeep Gladiator and the
2020 Jeep Wrangler in Las Cruces NM
.
One is a rough-and-ready SUV, while the other is the ultimate tough truck. Depending on what you're looking for in your ride, each vehicle offers spacious quarters, unparalleled performance, and a wide range of capabilities that few other rivals can match.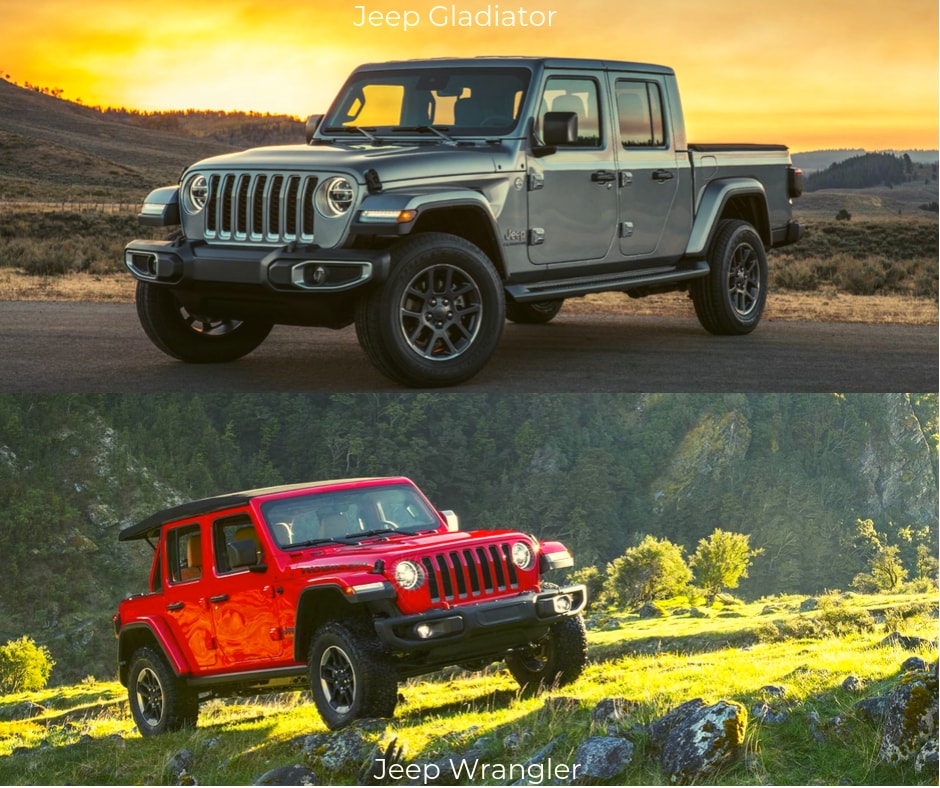 Performance
The long-awaited 2020 Jeep Gladiator in Las Cruces NM invites you to leave the pavement behind and get down to serious work or adventure. Towing capacity reaches a whopping 7,650 pounds with 1,600 pounds of payload potential. High-strength steel is used to construct its 5-foot bed, and you can upgrade it with a customizable cargo management system, a spray-in bed liner, and covered external power source so you're ready for any challenge.
The Jeep Gladiator climbs steep inclines with ease, and it eagerly navigates over boulders and difficult surfaces.
The low-range torque provides incredible stability, and the large grille prevents overheating even after hours of driving.
On the other hand, the 2020 Jeep Wrangler continues to prove its legendary status. Drive it in the wild and conquer rushing waters, rocks, and muddy fields without much effort. Both the turbocharged 4-cylinder and the V6 engine serve up plenty of power and torque. Despite its off-road credentials, the Jeep Wrangler is a well-mannered ride around town.
Interiors
Both the 2020 Jeep Gladiator and the 2020 Jeep Wrangler boast sophisticated, modern cabins with intuitive layouts. The 2020 Jeep Wrangler features a large touch-screen infotainment system, and you're in for an amazing sound experience with the optional Alpine audio upgrade. For the luxury-oriented, there's also available heated seats, a leather-wrapped dash, and state-of-the-art navigation. Expect loads of legroom for both front and back seat passengers, allowing everyone to settle in for a comfortable journey.
The 2020 Jeep Gladiator is spacious as well, with no shortage of headroom, shoulder room, and legroom. Tech features include LED interior lighting, a crisp 5-inch display, push-button start, and a sunroof for unforgettable road trips. Available upgrades include power heated side mirrors, a larger 7-inch screen, dual-zone climate controls, and USB ports to charge your devices. Increase the comfort factor with leather-trimmed and heated seats.
Overall, the 2020 Jeep Gladiator and 2020 Jeep Wrangler present beautifully designed cabins filled with thoughtful features. Enjoy the perfect balance of comfort, technology, and convenience no matter which Jeep you choose.
Safety
The 2020 Jeep Wrangler and 2020 Jeep Gladiator in Las Cruces NM land at the top of their class in terms of safety. Both assist drivers with cutting-edge features such as adaptive cruise control and forward-collision warning. The light yet highly fortified body construction allows each Jeep to face harsh road conditions while protecting everyone inside. Available on-road features include blind-spot monitors, several cameras, and rear-cross traffic alerts, among many other safety technologies.
The 2020 Jeep Gladiator and Wrangler in Las Cruces NM will appeal to a wide range of drivers who value a high level of performance without sacrificing comfort. Test-drive a Jeep at Viva Jeep today to see which model best fits your needs!