As the car industry continuously expands its developments and enhancements for a better driving experience, competition grows with it. The
2020 Ford Mustang in Las Cruces NM
, for instance, has received several updates to better compete with the 2020 Dodge Charger for a chart-topping spot. Get to know more about these impressive cars and find out which one wins the debate for best performance.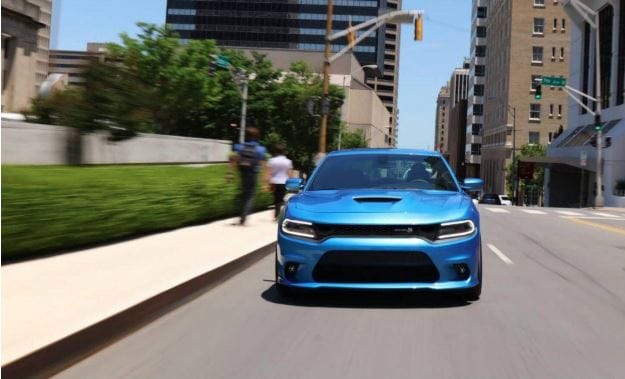 Engine Functions
Having a fast car is important for many car enthusiasts. The 2020 Ford Mustang has a 760 horsepower 5.2-liter V8 supercharged engine, while the 2020 Dodge Charger has a 717 horsepower, 6.2-liter Hemi V8 supercharged engine and 650 pound-feet of torque. It is the 2020 Dodge Charger that was further developed to suit the needs of car enthusiasts and to make sure while the quality of the vehicle is continuously increasing. Overall, the Dodge Charger wins in this category.

Exterior and Interior Design
The 2020 Ford Mustang in Las Cruces NM has four different color options, including Grabber Lime, Red Hot Metallic, Ionic Silver, and Twister Orange. These fit perfectly with the themes of the vehicles' exterior designs. Likewise, there is very little in terms of interior change in the 2020 Mustang from previous model years.
However, with the 2020 Dodge Charger boasts a stylish effect and aesthetically pleasing aura with several color options including Triple Nickle, Pitch Black, and White Knuckle. All these colors present a classic, yet modern, vibe. Its interior features a luxurious ambiance, as the armrests, passenger seats, and dashboard are all well-designed for comfort and functionality.

Driving Performance
A more comfortable driving experience, better engine quality, and higher quality interior designs are gained with the 2020 Dodge Charger. Compared to the 2020 Ford Mustang, which needs further improvement, the 2020 Dodge Charger is the superior performer.

Choose Your 2020 Dodge Charger Today and Experience Greatness!
As you can see, our decision has been made. Between these two great options, only one can come out ahead, and that is none other than the 2020 Dodge Charger! A stylish performance vehicle, the 2020 Dodge Charger in Las Cruces NM, is desirable to a diverse audience. The power and speed offered in the 2020 Dodge Charger far exceed that in the 2020 Ford Mustang. Visit us at Viva Dodge to test drive the 2020 Dodge Charger today and experience the difference firsthand!
Our experienced sales staff will be happy to answer any questions you have about our Dodge inventory, including more ways Dodge beats the competition. If you choose to purchase a vehicle, our certified service technicians are trained to take care of all the required service and maintenance for years to come.