Each year comes with the release of brand-new car models. Usually, these new vehicles include the development of new special features or further enhancements on previous features. Two of these newly released models are the
2020 Nissan Rogue in Las Cruces NM
and the 2020 Jeep Renegade. Among these car brands, only one can be the winner. Here, we will discuss which model wins and why it comes out on top.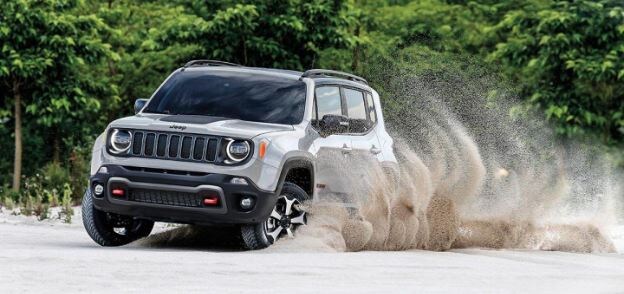 More so, these two vehicles are strictly competing against each other to prove that they have the most capable and highest quality engines, interiors, and technological developments. With many diverse ideas on how to improve vehicles each year, every manufacturer brings something different to the table. Here, we'll evaluate some key points to take into consideration when comparing the 2020 Jeep Renegade and 2020 Nissan Rogue.

Advanced Features
The 2020 Nissan Rogue in Las Cruces NM includes several new features such as Apple Car Play, a 7-inch touchscreen, and Android Auto compatibility. These features are all basic and are standard on most new vehicles. On the other hand, the 2020 Jeep Renegade offers several added features such as dual-zone climate control, a U-connect 7-inch touchscreen with radio, voice command via Bluetooth, a lane departure warning, My Sky power sunroof, and cruise control. The Jeep Renegade has far more technological advancements!

Fuel Quality and Speed
In terms of engine capacity, drivers see this aspect as vital to the full performance of the vehicle. For the 2020 Nissan Rogue, it all remains the same with a standard 2.5-liter four-cylinder and 170 horsepower. On the other hand, the 2020 Jeep Renegade has a 180 hp with a 2.4-liter MultiAir and four-cylinder that provides a nine-speed transmission. Just by looking at this one, you can see which is the better option.

Style and Designs
Style and design aspects are not only for aesthetic appeal but also for functionality. The stylish effect must come with convenience and comfort to go over well with drivers. The 2020 Nissan Rogue has a shorter shifter, a new wheel that is flat-bottom and D-shaped in terms of steering, and a restyled dash. Meanwhile, the 2020 Jeep Renegade offers unique styling with its forward collision mitigation, a steering wheel wrapped in leather, and a heated front seat.

Live and Drive With 2020 Jeep Renegade!
With the 2020 Jeep Renegade, you have the capability to go anywhere in comfort and style. While the 2020 Nissan Rogue is not a bad option, it is left in the dust by the new Jeep Renegade. From entertainment to automated functions, the 2020 Jeep Renegade will surely give you a fun and safe ride. View our Jeep Renegade inventory to choose the one that's right for you at Viva Jeep.