Do not be surprised at the increase of pickup trucks on the road these days. There is a trend among car brands nowadays to launch heavy-duty pickup trucks, and Ford is not taking it lightly, with its 2020 Ram 3500.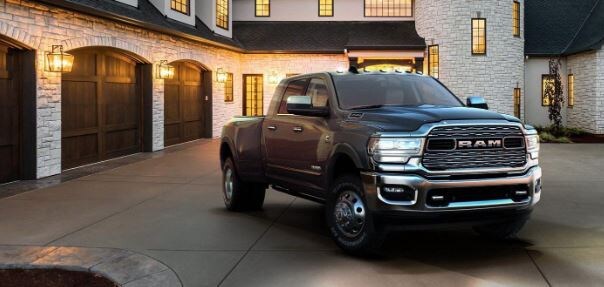 A Rowdier Appearance
The 2020 Ram 3500 near El Paso, TX is a beefier and rowdier version of the current Ram HD cars. At first look, it has plenty of similarities with other Ram HD cars, however, a good look and you will realize that the 2020 version has a heftier look.
The 2020 Ram 3500 has headlights and taillights that are highly similar in design with the Ram 1500. It is believed that the 2020 version will carry the same trim lines as the current truck. The base version includes the SLT and Laramie. The mid-level trims have Big Horn as well as the Laramie Longhorn.

The Ram HD Limited Version
The Ram HD Limited version will be launched as a Limited MegaCab that comes with extra space for the rear passengers to enjoy. The off-road variant will be named as Power Wagon and will be launched with varying trim levels.
With regards to its engine, there are several options that the 2020 Ram 3500 near El Paso, TX will have. One option is the 5.7-liter V8 that boasts on 383 horsepower. Another option is the 6.4-liter V8 with 410 horsepower. The last option is the 6.7-liter Cummins turbo diesel with six cylinders, which will be available in three different power levels and offers up to 930 pound-feet of torque.

2020 Ram on Rough Terrains
As we already know, heavy-duty pickup trucks are not the best choice for off-road adventures, despite their bulky appearances. In spite of their rugged frames, pickup trucks are way too heavy and large for heavy mud trails. Fortunately, the 2020 Ram will be outfitted with a Power Wagon, a feature famous for its ability to traverse difficult terrain. The Ram 2020 Power Wagon will have a lifted suspension, integrated winch, and off-road tires.

Interiors
2020 Ram 3500 near El Paso TX will carry a modern and fashionable look similar to that of the Ram 1500. It will come with an 8.4-inch touchscreen with FCA's Uconnect infotainment system. It will also have the same SiriusXM 360L 12-inch touchscreen, which is also seen in the Ram 1500. There will be a heated steering wheel and cooled seats. The new model is expected to include extra storage space.
The 2020 Ram 3500 near El Paso, TX will be manufactured in Warren, Michigan at the FCA's facility, unlike its previous version which was made in Saltillo, Mexico. Until the release, pickup truck buffs await the release of the new 2020 Ram 3500. Contact us for more details on the new Ram 3500.