The latest version of the Jeep Renegade, the 2020 Jeep Renegade in Las Cruces NM, doesn't just seem more off-road equipped and robust than its competitors in the compact SUV class, it delivers on this promise. Though this is Jeep's smallest and most affordable SUV, it comes with plenty of ground clearance, along with a sophisticated four-wheel-drive system.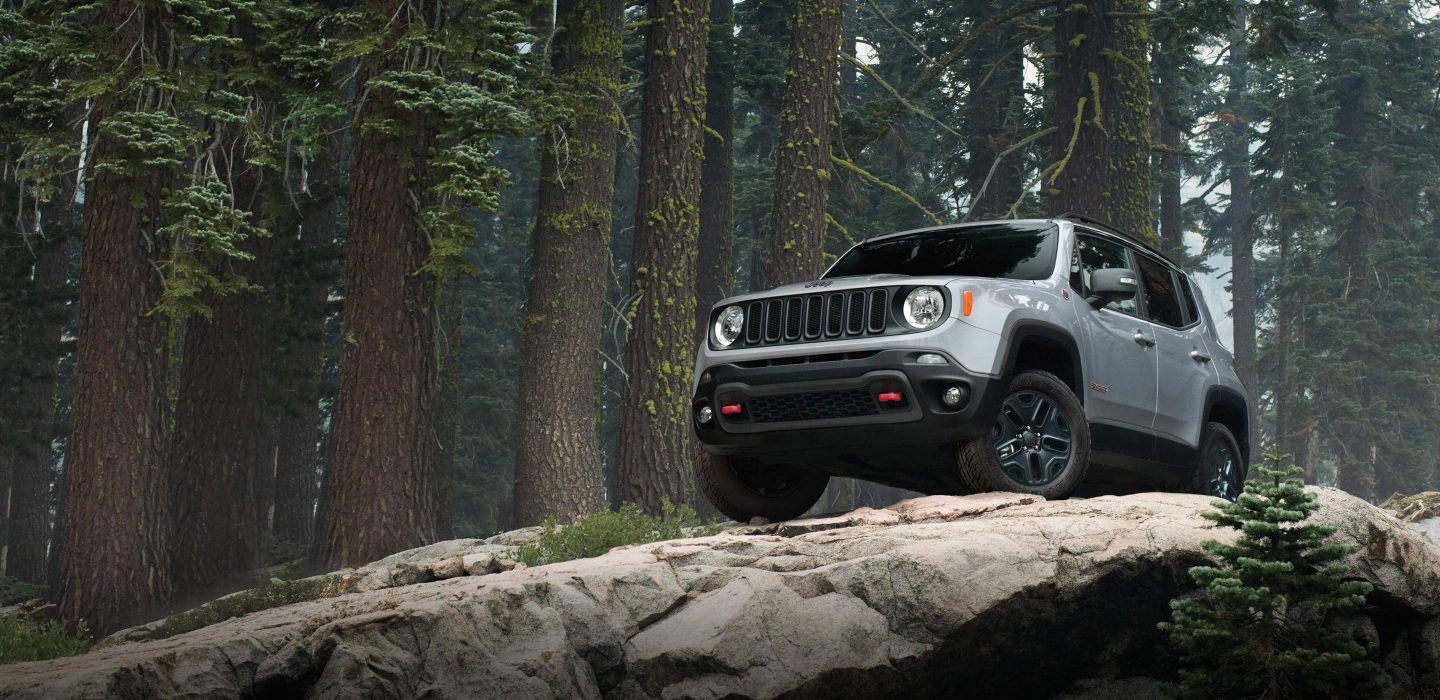 This 4WD system offers outstanding performance in an array of conditions and over all types of terrain. The Renegade, like other Jeep vehicles, delivers on everything the brand is known for.
Taking a Look at the Exterior
A tough attitude, six-slotted top and bottom grille, brief overhangs, and circular lights are all available on the 2020 Jeep Renegade in Las Cruces NM. This particular model provides all the best features that Jeep is known for while including a number of features from other popular Jeep models.
While the Renegade's exterior has been updated slightly for this model year, it still offers rounded surfacing and black toned colors. Even better, the "X" highlighted in the unique taillights comes from army jerrycans.
Get a Peek Inside
The five-passenger SUV offers plenty of space and legroom for backseat passengers and provides 18.5 cubic feet of space for cargo, pets, and more. When the rear seats are folded down, the space increases to more than 50 cubic feet, providing more space in the rear than most of the other models in this class of vehicles.
Also, in all but the base trim, the passenger seat can fold away to help fit longer things inside, such as a surfboard or skis. This makes the 2020 Jeep Renegade in Las Cruces NM a truly versatile cargo-toting vehicle.
Engine and Power
The 2020 Jeep Renegade offers a 4-cylinder engine. The Latitude and Sport versions also feature a 1.4-liter engine, though the bigger 2.4-liter engine is available as an option for the base versions, and standard on the Trailhawk and Limited variations.
The engine a driver chooses is typically dependent on which transmission they prefer. The Renegade can tow up to 2,000 pounds as long as the 2.4-liter engine outfitted with 4WD is being used. If this engine and optional drive package aren't engaged, towing is not suggested.
Getting the Right Jeep
When it comes down to it, there is a huge selection of Jeeps to choose from at our Las Cruces Jeep dealership. As a result, it's a good idea to get to know one of our Jeep experts while browsing your options. The 2020 Jeep Renegade offers a little bit of everything for people who are searching for an amazing vehicle that's both rugged and comfortable.
When you visit us at Viva Jeep of Las Cruces, you can feel confident you are going to be met by a team of professionals.  We are ready to help you get the vehicle you have always wanted by answering any questions you may have about the Jeep Renegade. Take a test drive with us and we'll show you all the cool features too!